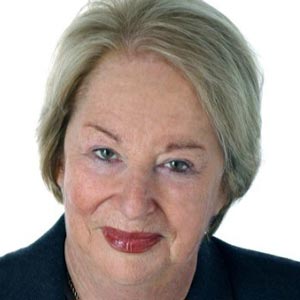 Barbara founded Chief Executive Women in 1985. Barbara also founded her own Business to Business publishing company in 1978 which published 15 industry and business based magazines, books, industry seminars and conferences. In 1984 she created a magazine specifically for business and professional women "Portfolio". Fairfax approached Barbara to sell them the magazine after 18 months of publication. In 1985 from some of the women featured within "Portfolio" magazine Barbara organised a dinner for 18 women and proposed that they become a group who advocated for more women in leadership. Initially they affiliated with Women Chief's of Enterprise based in Paris. After 4 years the group resigned from Women Chiefs of Enterprise and renamed the group Chief Executive Women. Today the members of CEW are close to 300 leading women and providing 24 scholarships for emerging business women leaders each year. The winners of the scholarships are the women leaders of the future
Barbara has been a constant advocate for women in business and has represented this focus by having been:
Chairman Small Business Development Corporation for the NSW State Government
Director State Development Council NSW State Government
Commissioner State Electricity Commission
Governor Taxation Research Council
Co- author Karpin Report – a three year Federal Government Task Force on Leadership and Management in the 21st Century
Chairman ASIC – Financial Services
She remains Chairman of the Publishing Company she founded, has and still remains a Director of NFP Boards and for the past 15 years has been a Professional Mentor for many corporate executives. Not For Profit Boards presently include:
Governor Smith Family,
Chair Alzheimer's Advisory Council
Barbara became a Member of the Order of Australia AM, in 1997 for her advocacy and promotion of entrepreneurial women. In 2013 was honoured by being made an Officer of the Order of Australia AO for her advocacy for Alzheimers, social equity and the arts.
She was awarded the Centenary Medal in 2001 for her advocacy for the education of women in business
Barbara has authored a course on Small Business for the Sydney University School of Management as well as several other publications supporting the need for more women to have access to top management roles.